Is my toilet compatible?
Updated 7 months ago
Great question! The TUSHY fits most standard and skirted toilets. We've seen just about every toilet under the sun, and TUSHY pairs well with 95% of the models we see in North America. Our Installation Guide, Carrie, will walk you through all the toilet models here and how they pair with TUSHY.
The only toilets TUSHY generally does not fit are "French curve" toilets which are depicted below. French curve toilets have a tank with a curved front-face that either doesn't leave room for the TUSHY, or prevents it from sitting flat on the toilet.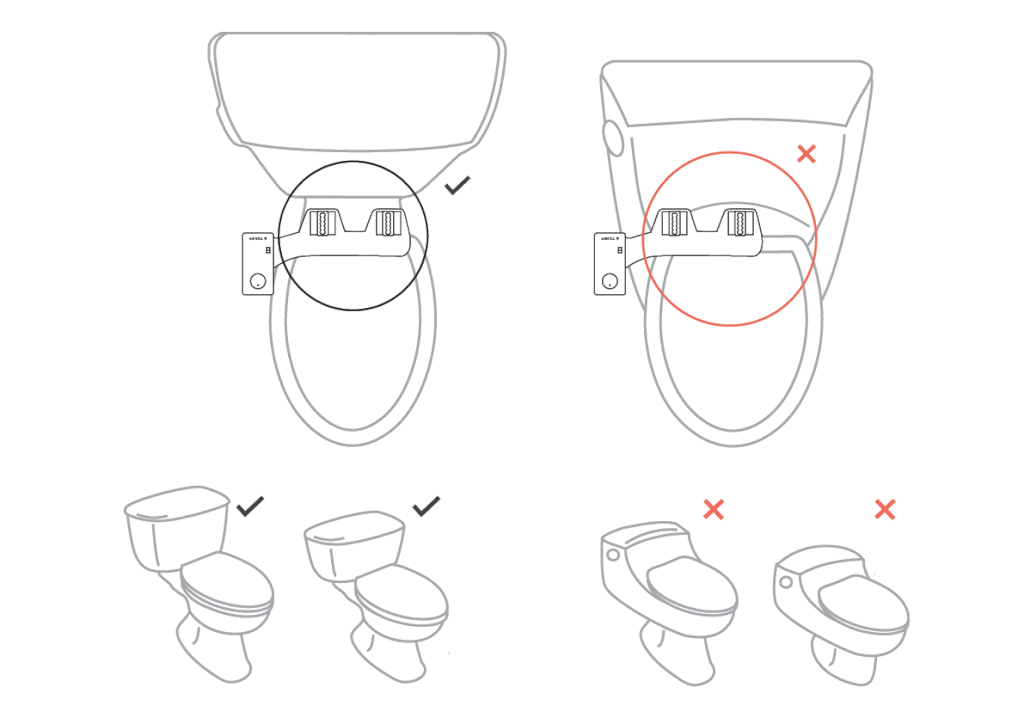 We're happy to take a look at your toilet and let you know if it's compatible - just hit up our Poo-Rus via chat or email! Of course, if self-service is more your thing, you can also check for your toilet model in our Toilet Compatibility List! We hope it's a match! <3
Was this article helpful?