I have a flushometer toilet, what do I do?
Updated a year ago
Fear not! If it's a flushometer toilet, that's no biggie! You will just need to use your sink's plumbing instead, since you likely don't have access to your angle valve at the wall.
You can follow the below guide for both the TUSHY Classic or Spa when installing on a Flushometer toilet. Check out the diagram below of a TUSHY Spa utilizing a sink's connections: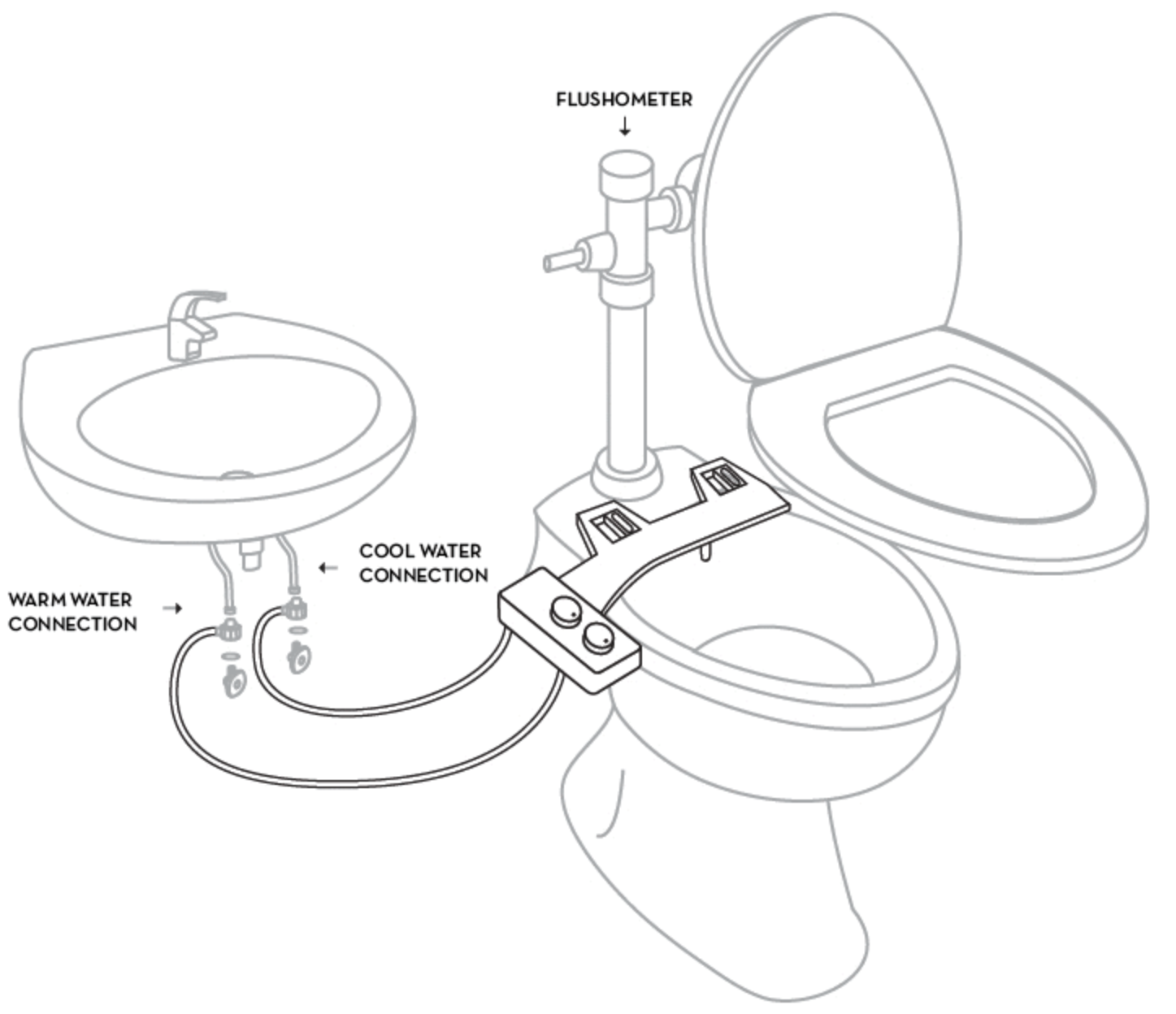 You're going to need our Flushometer Installation Kit to allow you to convert your standard water connection to a connection to your sink. You'll only need one kit for either the Classic or the Spa, as one hose and adapter comes included with the Spa.
And you can set it up just like this happy member of the Clean Butt Club: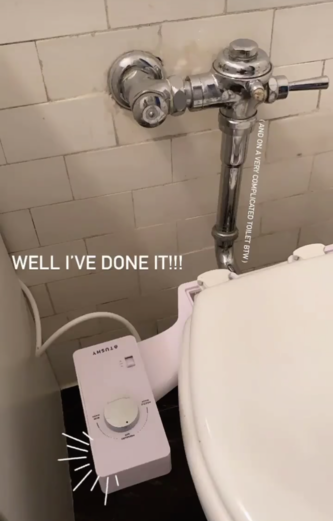 For installation you can rely on this instruction manual for the TUSHY Spa and just follow the steps for the warm water connection on step 5.
*If you have a Classic you'll do this once, for a Spa you'll do it twice, and you'll forego the mega adapter altogether.
Here's some videos by Carrie, our Installation Guide, on the various facets of how this will connect:
Part 1:
Part 2:
If you still need help with this, don't hesitate to ask a helpful Poo-Ru! You can chat us up anytime—we've got your back(side)!
Was this article helpful?