Do I choose a round or elongated Ace?
Updated a year ago
There are two TUSHY Ace configurations to bless your bowl: round and elongated.
Round toilet bowls are shorter and, well, rounder. Usually you find them on older toilets or in smaller bathrooms.
Elongated toilet bowls are longer and more oval-shaped. Typically you find them on newer toilets.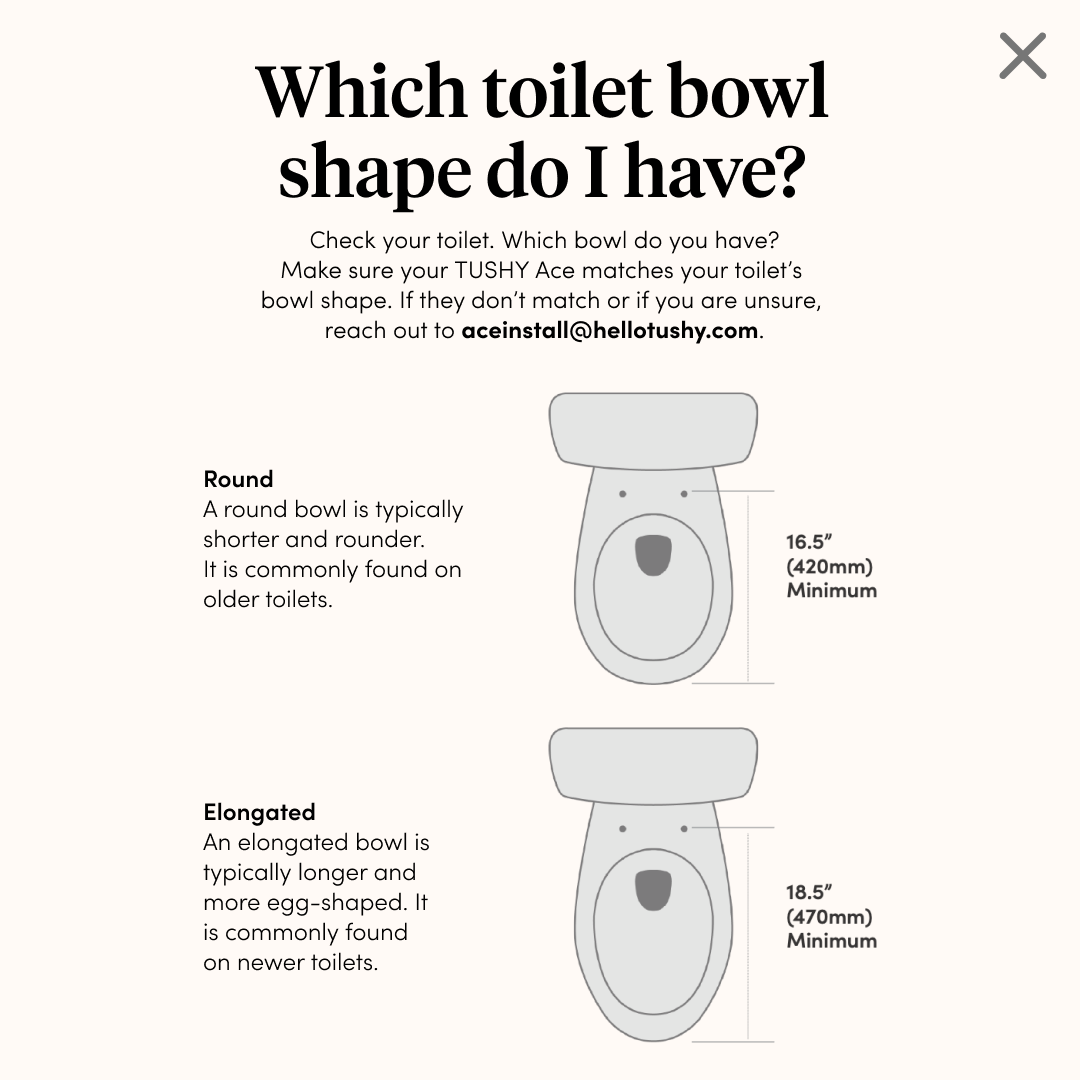 If the distance between your toilet seat screw holes and the outer edge of the front of the toilet is 18.5" (470mm) or greater, you've got an elongated toilet bowl. Less than that? You're rocking a round bowl.  
Still not sure? Send one of our installation Poo-Rus an overhead shot of your toilet and we'll get you matched up! Just be sure to flush first.
Was this article helpful?